For Vegans and Vegetarians, the appeal and benefits of coastal living do not translate to pescatarian palate pleasures.  Although crab meat boasts myriad health benefits, in the world of Veganism/Vegetarianism: not even its impressive attributes of being a great source of vitamin B12, and a complete source of protein offering the 20 essential amino acids is enough to overlook the fact that—crab meat is the product of what was once a living creature.
You've got to the love the PETA consciousness of the meatless advocates of dietary meal creativity employing fruits, vegetables, nuts, herbs, spices, and more—to keep our bodies and brains healthy and well, through "real deal meals" and food items that are:  nutritious—AND—delicious!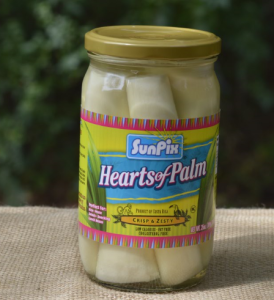 When it comes to Vegan Crab Cakes (aka Grab Cakes), made of a little of this and a little of that…once you've experienced pure palate ecstasy, there will be no turning back.
Unlike our coasting living, sea-creature eating counterparts living on the coast of the Atlantic, Pacific, the Gulfs, with vast food choices, the real seafood flavored offerings for Vegans/and Vegetarians are few and far in between. And although technology has not advanced to the point of being able to send and receive choice seafood items via email or text, there are seafood markets around the country eager to ship to those residing "seafooders" dwelling inland—you are about to get your Vegan Crab Cakes delivered to you right here and now—with a twist.
Coming straight to you from just 30 minutes outside of Charleston, SC, the Low-Country, as it is affectionately called is famous for its you-know-what (seafood)—I am about to share with you how you can devour "you-know-what" in a tasty matter of a few minutes with only a few plant-based ingredients…and with a clear conscience.
Now, Vegan Crab Cakes is an oxymoron in of itself, I must admit. The key ingredient is hearts of palm. This is what gives the Vegan Crab Cakes(aka Grab Cakes) that crab meat texture. Once the hearts of palm is processed and the other ingredients are added—you'll be able to trick a real crab cake junkie every time! Let's get started!
Vegan Crab Cakes:
1 14 ounce can hearts of palm, drained, rinsed, dried
1/2 medium sized  red onion, chopped
1 celery stalk,  finely chopped
1/2 red bell pepper, chopped
1/2 green bell pepper, chopped
3 tablespoons vegan mayonnaise
2 tablespoons dijon mustard
2 tablespoons Old Bay Seasoning
1 tsp black pepper
1 tsp lemon juice
1 cup panko breadcrumbs
(Reference the video above for instructions)
Vegan Tartar Sauce Recipe:
½ c vegan mayonnaise
1 Tbsp sweet pickle relish
1 Tbsp fresh parsley, minced
1 Tbsp lemon juice