How to Make This Quick and Easy  Tortilla Soup, Delicious and Nutritious Vegan  Recipe
For Meatless Mondays—In Minutes
Vegan tortilla soup recipe–ideal meal to go meatless on Monday or any day of the week. Now that you've decided that going meatless on Mondays is worth its weight in meatless gold (light weight, that is)—deciding once each week what you'll prepare for breakfast, lunch, and dinner, can be as delightfully challenging as…well…your initial decision to give up meat. Ouch!
Delightfully challenging? Are you thinking, "Yeah, Right?"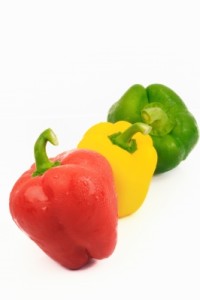 Well, my wise friend, you've made a very wise decision that will pay dividends to your body and health even if only for one day each week. Over time you could even find yourself under the persuasion of the MM equation: 52w X 3m = 156mm (annualized)
Yep! That's 52 weeks each year at a minimum of 3 meals per day for a total of 156 meals void of seasoned animal parts and flesh. Yes, the idea of that last statement is to tug at your gag reflex and trigger your animal protection consciousness. Your health, the animal kingdom, and the planet will be much better off because of it.
Now, before we get into the "meat" of exactly how to prepare this ultra-simple to make, quick and easy, delicious and nutritious, low cost, Tortilla Soup meal—let's tip our bowls to visionaries, both past and present, who played major roles in sparking national and international interest in "going meatless".
And the honorees are:
*President Woodrow Wilson and Herbert Hoover—Meatless Tuesdays during World War I  
*Sid Lerner in association with John Hopkins Bloomberg School of Public Health—restarted Meatless Monday in 2003 and has grown into an international health initiative
And let us not forget the peasant who invented tortillas for his hungry king in ancient times, according to Maya legend (yes it's okay to smile), and all of those who have come after to lend cultural influence to tortillas from wheat flat bread to corn chips.
Now, best wishes to you on your quest to live a healthier lifestyle. I hope you find the video helpful to creating an awesome meatless meal that's great for any day of the week. May the final product create your craving for meatless meals 365 days a year…at some point!
PBS has an interestingly entertaining article on the history of Meatless Monday that full of fun facts. Be sure to check it out by clicking here , I hope you enjoy this Tortilla Soup recipe.
Let's get started!
Tortilla Soup Ingredients
3 cups vegetable broth
2 Roma tomato, halved or about 1/2 cup chopped
1 carrot
1 rib celery
1 avocado
1 Tablespoon onion  chopped
1 garlic clove, peeled
1 thin slice of red bell pepper
2 Tablespoon taco seasoning
1 teaspoon ground cumin
Salt and ground black pepper, to taste
1/2 fresh jalapeno
1/4 cup frozen corn, unsalted
1 can black beans
1/4 cup chopped cilantro (add after soup in blended)
2 ounces (60 g) tortilla chips
1-2 Chopped green onions (for garnish)